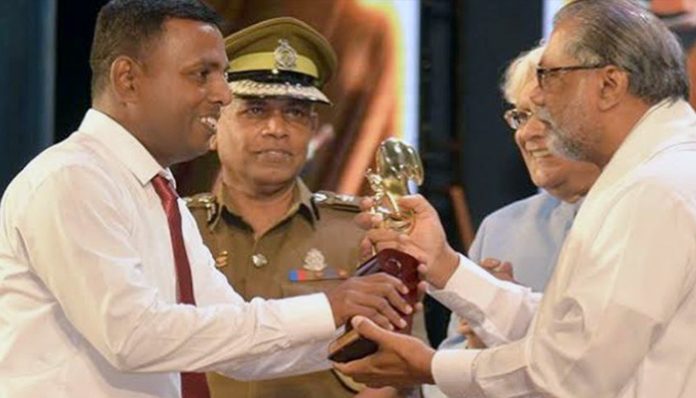 A state literary award has been won by a Tamil prisoner who had been imprisoned for sixteen years under the draconian Prevention of Terrorism Act that has been condemned widely after been used to detain student activists in the South.
Sivalingam Aruran, a Tamil political prisoner has won many local awards including the state award for literature earlier, has been honored as the best independent Tamil novelist at the state literature festival, which annually honours outstanding literary figures.
At the 65th State Literary Awards held at the Bandaranaike Memorial Hall in Colombo,Sivalingam Aruran won an award for his novel "Athurasalai (Hospital)" written while in the Magazine prison.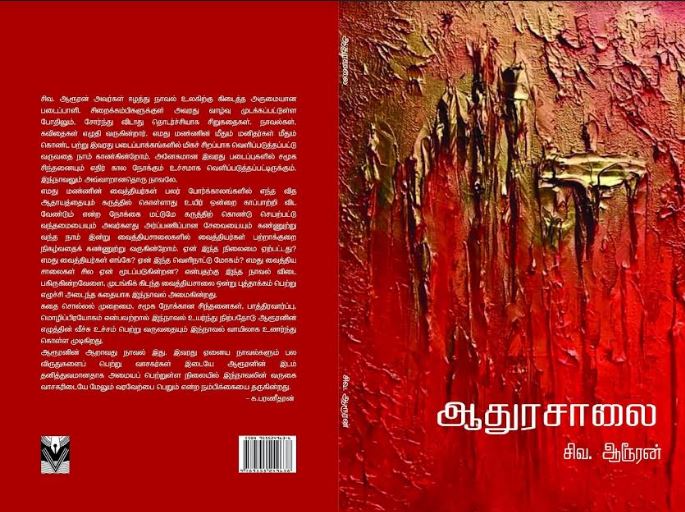 Regrettably, The Tamil writer had to walk up the stage still in the custody of a uniformed prison officer to recieve the award from Minister of Buddhashasana, Religious, and Cultural Affairs who has been heavily involved in erecting a Buddhist vihara in the archeological site of Kurunthur Malai, which had been an ancient Hindu place of worship.
Aruran, an engineering graduate of Moratuwa University, was abducted by a white van and arrested in 2006, while pursuing his postgraduate studies at Peradeniya University, on suspicion of being involved in the bomb blast that took place at Pittala junction in Colombo that same year.
The government and security forces allege that the bomb was targeting Gotabaya Rajapaksa who was defence secretary at the time.
Even though it has been sixteen years, the government has still failed to prove his involvement in the bomb blast or punish him for these particular accusations.
All the eight literary works written by Aruran, who is currently incarcerated in the Colombo magazine prison under the Prevention of Terrorism Act (PTA), were among the nominated books for this year's literary award.
The Tamil literature award of 2008 was also won by Sivalingam Aruran for his novel 'Yalisai (Yazhisai)'.
Premini Amarasinghe's "FOOT PRINTS" won the award for best novel written in English and Eric Ilayaparachchi's "Nakula Muni" was honoured as the best fiction in Sinhala.
Facebook Comments