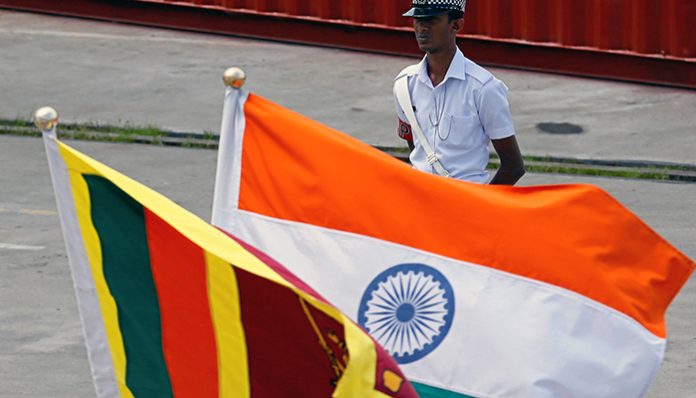 A north-based political party has expressed fears about the Sri Lankan government launching an investigation to find out whether India is intervening to revive the Liberation Tigers of Tamil Eelam (LTTE).
Crusaders for Democracy Party (CDP) claims that the Counter-Terrorism Investigation Division (CTID) has interrogated former LTTE members in this regard.
The Sri Lankan Government has launched these investigations while the proposed Anti-Terrorism Act (ATA) faces national and international condemnation.
"We are being questioned as to whether India is reviving the LTTE, whether India is providing funds, what does India ask us to do here, and whether any activities are being conducted against the Sri Lanka government," said CDP General Secretary, I. Kadir, during a press briefing in Jaffna.
He said that CTID officers who travelled from Colombo visited his house in Jaffna recently and questioned him for 4 hours and 50 minutes.
Moreover, he claimed that CTID officers asked questions a second time in a manner that terrified his family members, and inquired about how his party operates in the Northern and Eastern provinces and India's involvement in those operations.
"Despite the fact that India has helped (Sri Lanka) immensely to overcome the economic crisis, the Sri Lankan Government remains friendly with India overtly, while maintaining an anti-Indian position covertly."
Crusaders for Democracy Party, which maintains a pro-Indian position, attended a conference in New Delhi last year. During the conference, matters such as abolishing the Prevention of Terrorism Act (PTA), giving powers to Provincial Councils, and fully implementing the 13th Amendment to the Constitution had been discussed.
"I was questioned at length about this conference. It is a well-known fact that I have discussed these matters with Indian authorities."
During the past 8 years, Crusaders for Democracy Party has engaged in politics in the Northern and Eastern provinces with other Tamil political parties.
"Certain Tamil political parties are conspiring against us with the Government. Regardless, we will prepare a report on this, and hand it over to High Commissions (in Sri Lanka) including the Indian High Commission and Embassies as well as the Human Rights Commission of Sri Lanka," CDP general secretary added.
Facebook Comments