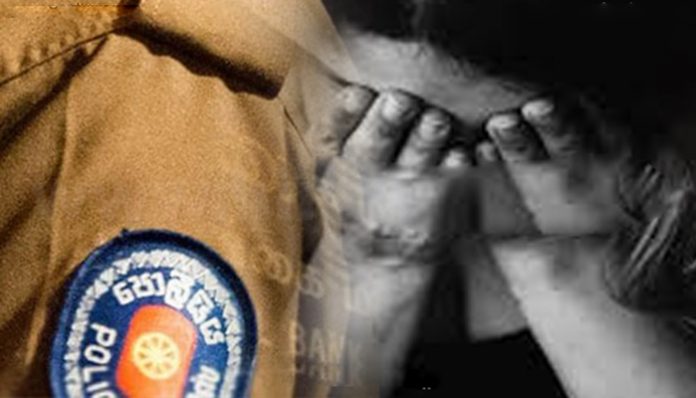 Civil society organizations have lodged a complaint urged the Human Rights Commission of Sri Lanka (HRCSL) to intervene to put an end to all forms of torture including sexual abuse against children and women at police stations in Sri Lanka.
In the complaint, filed by Jana Bala Pawura (People's Power) in collaboration with Lawyers Forum for the People (LFP) on Friday (2 July), calls HRCSL to take legal action be taken against those responsible.
The complaint addressed to the HRCSL Chairman, signed by Jana Bala Pawura Executive Member Ashila Dandeniya and, urges the HRCSL to "understand the nature of the message" to the Sri Lankan society by victims of recent sexual harassment at two police stations, and to take steps to prevent the recurrence of such incidents.
They also underscore the danger posed by a public institution violating fundamental rights guaranteed by the country's constitution.
According to Jana Bala Pawura, a 16-year-old girl had visited the Padduka Police station along with her parents to file a complaint regarding an incident which involved posting obscene photos on social media and threatening.
"On 21 June 2021, after a complaint was filed and the relevant receipt was accepted at the Padukka Police station, the girl's father was locked in a cell by the police officers who were present there. Later, in a very devious manner, the police officers had sexually abused the girl's mother and she had been assaulted too," Jana Bala Pawura said in its complaint.
The organization further points out that a 15-year-old girl, who visited the Neluwa Police station on 29 June with her mother to file a complaint, had been sexually abused by a Police officer at the station.
"In that incident the girl's mother had been diverted to another place in a devious manner before sexually abused the girl."
Abused by the state-appointed protector
Jana Bala Pawura emphasizes that these two incidents of sexual harassment, which took place within Police stations, raises a question as to whether the police is capable of protecting the general public.
"Under these circumstances, it would be impossible to prevent distrust in the Police from adversely affecting the process of upholding the rule of law."
Through her complaint, Dandeniya had requested HRCSL to take the necessary steps to deliver justice for the woman and the girl who were victims of the two incidents in Padukka and Neluwa, and to take all measures to stop ongoing harassment by Sri Lanka Police.
Facebook Comments