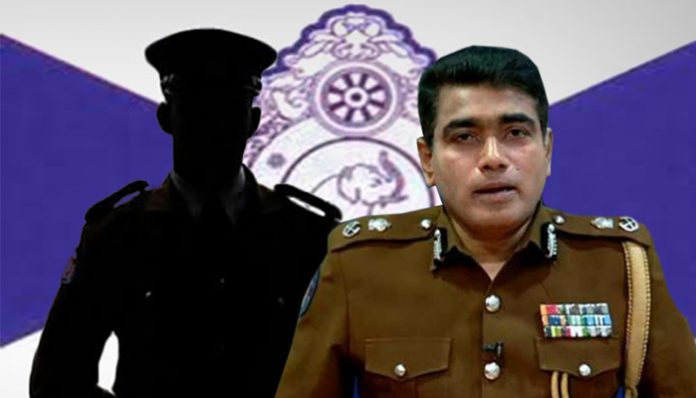 A lawyers' group has urged the police chief to take legal action against a person who allegedly attempted to assault and obstruct the duties of a lawyer at a Police station, while claiming to know the police spokesperson.
Lawyers' Forum for the People (LFP) had also told the Inspector General of Police (IGP) to discipline several Police officers who allegedly aided and abetted the attempted assault.
According to LFP lawyer Mohammed Najim Mohammed Fazir had visited the Kochchikade Police station at around 8.30 p.m. on 4 July to act on behalf of a client.
Between 9 and 9.30 pm, a person named Mohammed Lafir Hussain Mohammed Imitiaz who visited the police station, and had threatened and attempted to assault the said lawyer in front of Sub Inspector P.R.A. Silva and Officer-in-Charge of the police station Sri Nika Jayakody
LFP Executive Member, Senaka Perera, had further informed IGP Chandana Wickramaratne that even though the threat and attempted assault took place in the presence of the said police officers, none of them had taken any action.
"The aforementioned lawyer, on the same day, i.e. 4 July 2021, had lodged a complaint with Sub Inspector Jayawardena under complaint number 155/58 c (1)."
Attorney at Law Perera had further informed the IGP that after the complaint was filed, Hussain Mohammed Imitiaz had again threatened the lawyer claiming to know high-ranking Police officers.
"Furthermore, after the complaint was filed, the said person had returned to the Police station. He had allegedly claimed to know Senior Superintendent of Police (SSP) Saman Sigera and Senior Deputy Inspector General of Police (SDIG) Ajith Rohana, and therefore, is protected."
Perera further tells the IGP that the above incident constitutes a violation of the legal provisions included in the guidelines 1758/31 of 18 May 2012, which was issued by the Supreme Court enabling lawyers to perform their duties at a police station.
"Officers of this police station have neglected their responsibilities even though they had the opportunity to take action against a person who threatened, attempted to assault and obstructed the duties of a lawyer at a Police station."
The lawyers' group points out that by neglecting their responsibilities, high-ranking Police officers had encouraged the threats, attempted assault and obstruction of duties of lawyer M.N.M. Fazeer.
"It has become obvious because despite the outsider's behavior, he has not been arrested."
The lawyers' group had requested the IGP to launch a comprehensive investigation in connection with the incident and enforce the law against those responsible.
Facebook Comments