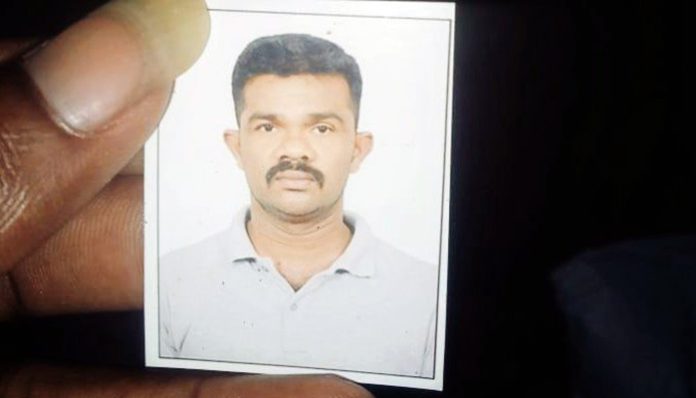 Sri Lanka's Terror Police using its draconian powers arrested a war-affected Tamil at the Bandaranayake Airport in Colombo as he landed after being sent back from India.
Sellapakkiyam Suthakaran an alleged former member of the LTTE was immediately taken into custody at the airport by officials of the Counter Terrorism Investigation Division (CTID).
Hailing from the Eastern Town of Trincomalee, Suthakarn is said to have left for India in 2018 although it is not clear how he left the shores of Sri Lanka and landed in India. He was arrested by the Indian Police on his arrival and sent to a special camp for Sri Lankans (Refugees) in Trichy in the South Indian state of Tamil Nadu.
After being in India for five years, he was deported from India on the 25th of February only to be taken into custody by the Sri Lankan state security agencies immediately as he set foot in the Island nation.
His elder brother Sellapakkiyam Ulakenthiran was told by the State Human Rights Commission that he has been taken to the Criminal Investigation Division (CID) notorious as the 4th floor internationally known for its brutal way of investigation by torture.
However, the receipt issued by Sri Lanka's Ministry of Defence (MOD) says he is being held in the Butani Building.
Suthakaran was deported back after the end of his trial in India. Suthakaran was arrested by the Indian Police whilst he attempted to return to Sri Lanka by boat. Subsequently, he was detained for over two and half years at the special camp in Trichy.
Sri Lankan sleuths interrogated him on his arrival before he was taken into custody by the CTID. Relatives of Suthakaran say no details about him were made available to him since he arrived in the country after being deported.
Human Rights activists point out, the terror laws in Sri Lanka are so archaic and draconian under which prisoners are detained for years without even being charged and produced in court.
Facebook Comments