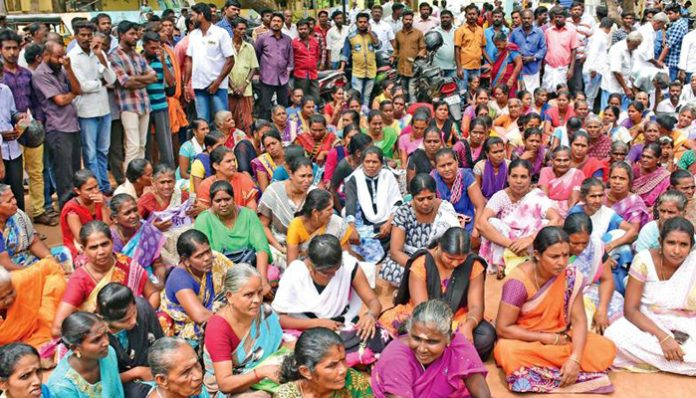 A program was launched to solve the issues faced by Tamils who returned to Vanni from India after being displaced in Sri Lanka's war.
A special meeting was held last week through zoom video technology by the district secretary of Mullaitivu, K Wimalananda, and other administrative officers.
During this discussion, it was revealed that the Ministry of Justice has been collecting information about the families residing in Mullaitivu, who had returned from India after being displaced during wartime in Sri Lanka.
878 individuals from 405 families have returned from India between 2009 and 2022, to resettle in the Mullaitivu district.
The district secretary emphasized that they would try to solve the issues faced by the people who are being resettled, which can be resolved at the district level whilst those issues which are difficult to settle at the district level will be referred to Colombo.
Based on the collected data, the issues relating to birth and death certificates, citizenship, national identification card, enrolment of children to schools, land, degrees, livelihood, and legal issues are to be identified and resolved promptly.
More than 92,000 Tamils from thousands of Northern and Eastern Tamils, who had fled to India to escape the thirty years long war, are still in India though some have returned periodically.
According to the records released by the Indian Union Ministry of Home Affairs, by 2021 58,843 Sri Lankan nationals were living in 108 refugee camps in Tamil Nadu, whilst 34,135 are registered as residing outside these camps.
In the face of the current economic crisis, many are reported to be fleeing to India.
Facebook Comments