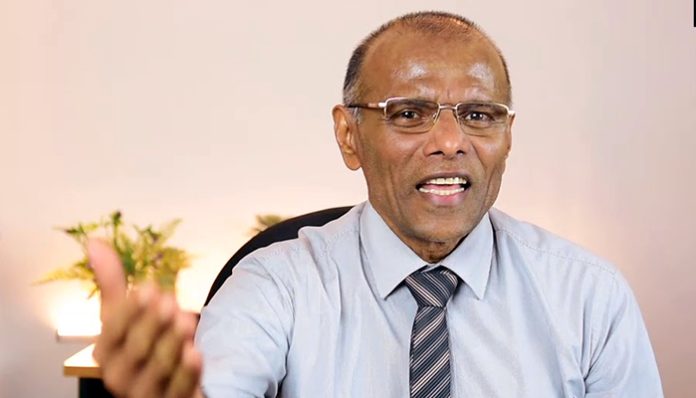 A Sri Lankan lawyer has revealed that the highest court of justice in Sri Lanka does not take into account the decisions made by the UN regarding the human rights violations matters that take place within the country.
"The Supreme Court of Sri Lanka says that they don't apply any decision that was taken by the UN regarding the human rights violation issues in Sri Lanka. Can you believe that? This is the plight of this country,"
Releasing a video statement on social media Attorney at Law Nagananda Kodithuwakku said that the Supreme Court made such a statement on the 23rd of September. This, he said, took place as he was presenting his case to obtain the release of the convener of Inter University Students Federation (IUSF), Wasantha Mudalige and others, who are being held under the orders of the President allegedly contrary to the Criminal Justice system.
The Tamils in the North and East provinces of Sri Lanka who are victims of war crimes, abductions, enforced disappearences, and other types of human right violations have had no trust in the prevailing justice system in the country. For more than a decade, Tamils that allege these crimes been demanding international justice for crimes committed allegedly by the Sri Lankan government and its security forces.
The convener of the IUSF Wasantha Mudalige, the Convener of Inter University Bhikku Federation Galwewé Siridhamma Thero and a student activist of the University of Kelaniya Hashan Jeewantha Gunathilake have been imprisoned for 90 days under the Prevention Terrorism Act (PTA).
In order to consider the Fundamental Rights petitions that were filed for the release of Wasantha Mudalige and three others who have been imprisoned under the Prevention of Terrorism Act, the Supreme Court of Sri Lanka on the 23rd of September had ordered to convene on the 18th of October.
The order has been issued after considering the relevant petitions before the three-member Supreme Court bench headed by Priyantha Jayawardena.
The lawyer Nagananda Kodithuwakku further stated that the Supreme Court was not willing to watch video footage of a group of young people that included Wasantha Mudalige getting brutally beaten when they were arrested earlier.
"We have to expose these things to the people of this country. Because as the highest institution that empowers the judicial right of the people, the Supreme Court has a serious responsibility to protect the sovereignty of the people which is also the basic right of the people of this country."
Attorney at Law Nagananda Koditukku was found guilty of violating two Supreme Court guidelines by presenting matters that were deemed unprofessional to the legal profession and disqualified from practicing law for three years by the Supreme Court.
Facebook Comments