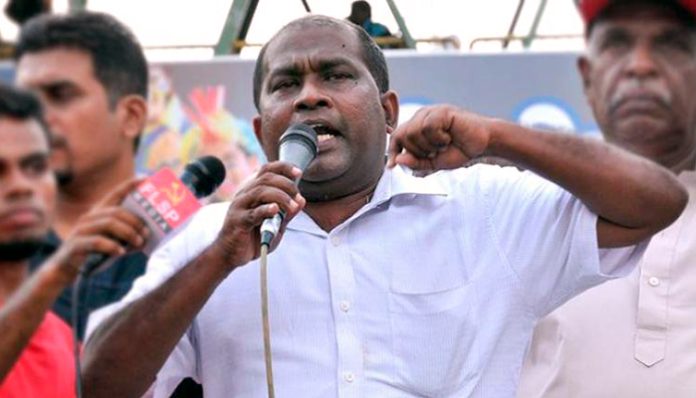 A well known trade union leader in Sri Lanka, Joseph Stalin, has warned of new laws to be introduced by the current government to suppress the mass media and protests.
"A decision was taken in the cabinet to appoint an authority to control the media"
The secretary of the Ceylon Teachers Union said that the plan of the government is to monitor social media and online media writers in order to act against them.
Emphasizing that the government brings repression through various bills, Joseph Stalin questions whether the people of this country have the right to freedom of speech.
Whilst trying to suppress the agitation of the protests on one hand, the government on the other hand is trying to suppress the media in order to subdue those forces opposing the government. The trade union leader emphasized that the trade unions and the democratic movement in Sri Lanka will not allow it in any way.
Facebook Comments