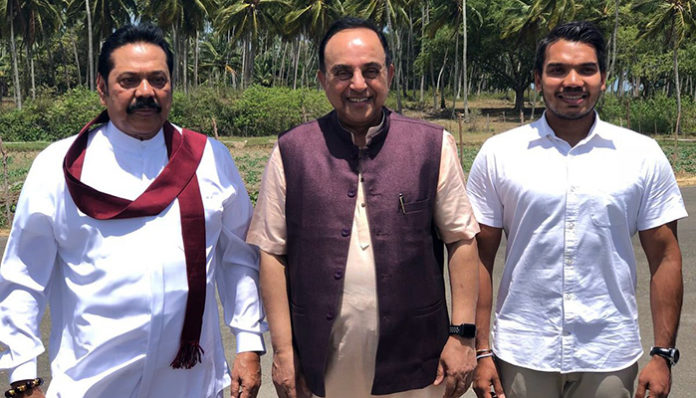 The politician son of Sri Lanka's prime minister has been found promoting extreme Hindutva ideology that could further damage delicate relationships between the diverse ethnic and religious communities.
Hindu Tamils & Sinhala Buddhists are in Sri Lanka are one distinct community from Muslims or Christians, according to a message from a Hindu extremist politician shared by ex MP Namal Rajapaksa.
"In Sri Lanka, Hindu Tamils & Sinhala Buddhists are one community just as In India our Constitution defines in Article 25 a Hindu as one who is not Muslim or Christian. That is the way also of peace for Sri Lanka. Hence I hold PM Rajapaksa a symbol of that unity&demonstrates that," says the Swamy tweet retweeted by Namal Rajapaksa.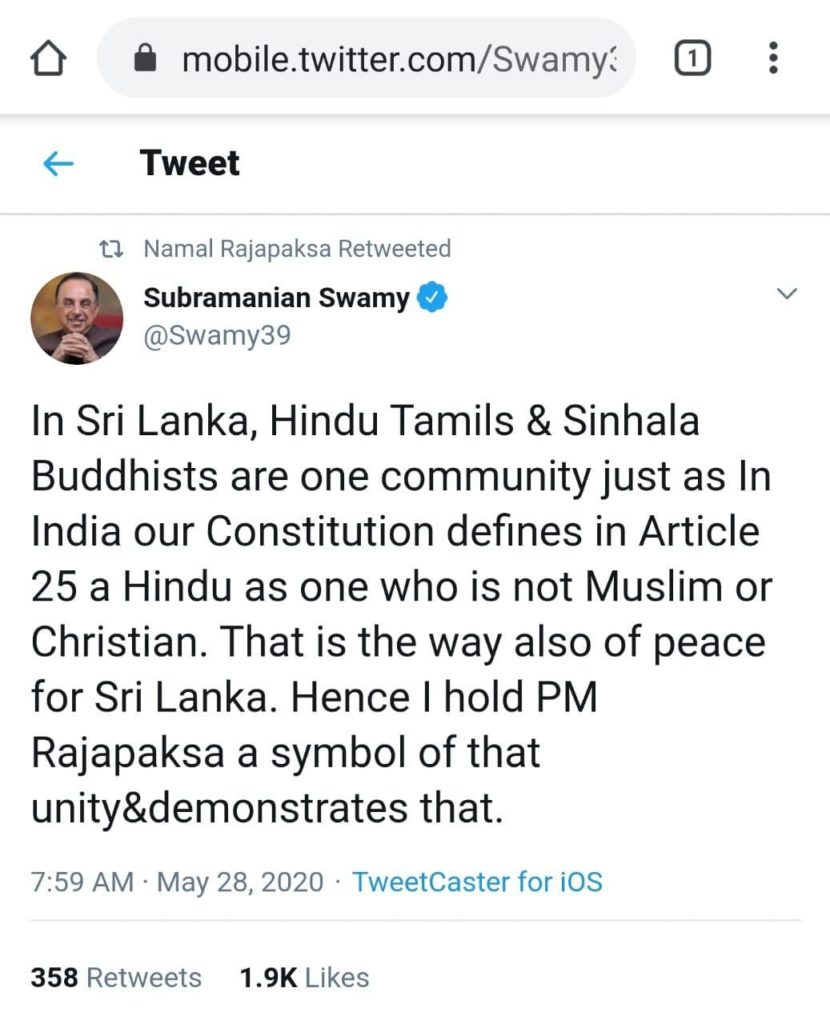 BJP top leader Swamy who is a family friend of the Rajapaksa's had tweeted his message to congratulate PM Mahinda Rajapaksa on completing 50 years as a parliamentarian.
Facebook Comments