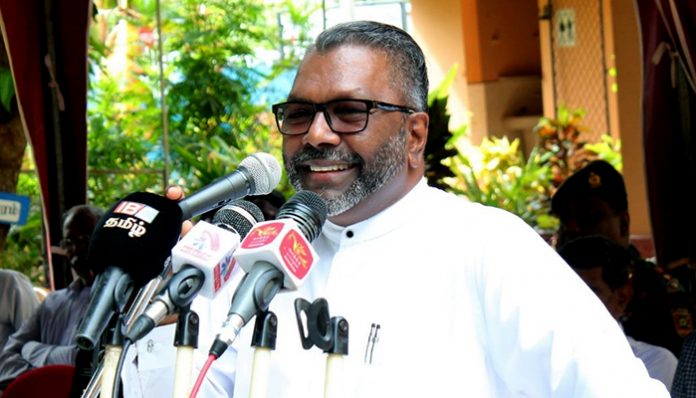 An unelected parliamentarian from Sri Lanka's ruling party has made a passionate appeal to the parliament in Sinhala to defeat a bill in a Canadian local assembly about Tamil Genocide while inviting Canada to discuss the bill when speaking in English.
Calling the Sri Lankan parliament's attention to a bill debated in the legislative assembly of Ontario, Suren Raghavan MP slammed it as an international activity "against our motherland, our national unity and reconciliation".
The ruling party led by the Rajapaksa brothers is famous for raising alarms among its Sinhala Buddhist voters about "Tamil diaspora aided international conspiracies against the motherland".
Ontario has one of the largest expatriate Tamil concentrations.
The bill aiming to establish a Tamil Genocide Education Week has been tabled by Provincial Parliament Member Vijay Thanigasalam.
It proposes the seven-day period in each year ending on May 18 to be proclaimed as Tamil Genocide Education Week and that all Ontarians are encouraged to educate themselves about, and to maintain their awareness of, the Tamil genocide and other genocides that have occurred in world history, during that week.
"We need to defeat that act. I need to talk about this here as it is a direct threat to the security and future of our motherland," warned Suren Raghavan.
However, the rest of his speech in English was less militant in its approach.
"I urge the speaker of the house to formulate a Lanka-Canada Parliamentary group, so that we can discuss, sit down and exchange our positions on this extremely sensitive and emotionally charged subject," said Dr Raghavan.
He urged the Canadian government and the Ontario legislative assembly to drop the bill while naming Stephen Harper as the country's prime minister.
The current Canadian PM is Justin Trudeau.
Dr Raghavan did not make it clear how a bill in faraway Canada can be defeated by the Sri Lankan parliament.
Facebook Comments