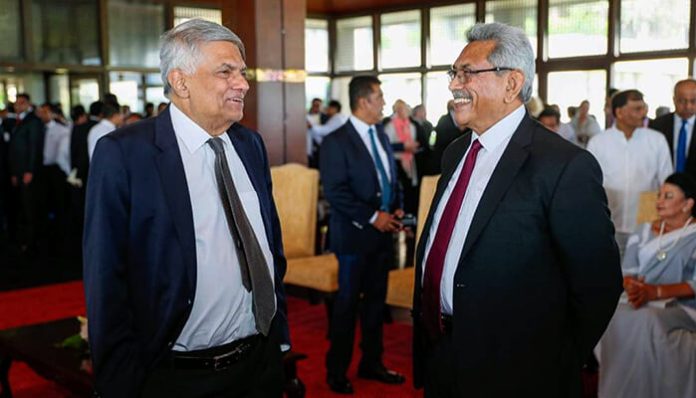 Ranil Wickremesinghe, a president without a people's mandate, is on his way to create a Hitler-style regime, alleges leftist leader Sirithunga Jayasuriya.
A massive combined force needs to be built to expel his administration, Jayasuriya told a media briefing organized by the Inter University Students' Federation on August 23.
"Creating a major people's force together with the working class led by the leftist forces, and not only the plantation people, but also the Tamil people of the north, has become our task today," he said.
He said the president would not allow the local government elections to be held in February and March next year, and that he is on his way to form a military police regime.
After promising to the international community to abolish the Prevention of Terrorism Act as the prime minister of the good governance regime in 2015, Wickremesinghe is using that very act without any shame, he said.
"He may think that through it he would be able to control the people's rising hatred. We are saying, Ranil you went wrong. Remember Ranil, you went wrong," said Jayasuriya.
He stressed the need for all to work together for a victory for the people.
Facebook Comments