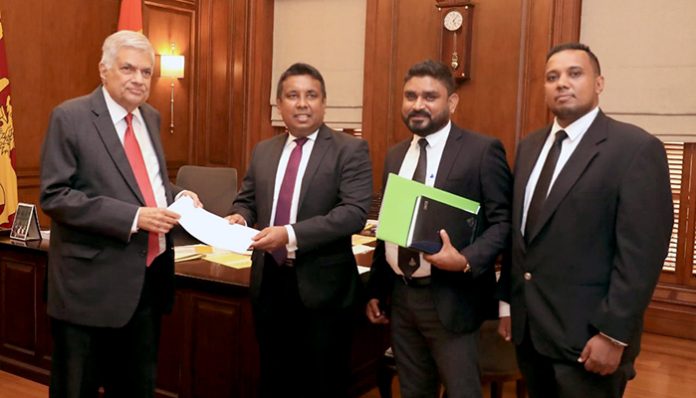 Allegations have been levelled at an attempt to misuse the LGBQTI+ community with the aim of giving a "progressive" spin on the repressive practices of the coalition government led by President Ranil Wickremesinghe.
Government MP Premanath Dolawatte submitted a private member's bill to Parliament this week [24] proposing amendments to decriminalise same sex sexual acts between consenting adults.
In a hard hitting response to the proposed amendment, members and the allies of the LGBQTI+ community, casts doubts whether this proposal is merely an attempt to whitewash the repressive practices of the Sri Lankan government.
The LGBQTI+ community points out that the government is systematically arresting and detaining protestors involved in the anti-government struggle, by using the emergency regulations and the Prevention of Terrorism Act.
The statement issued by the LGBQTI+ community states that many members of the community who are facing arbitrary interrogations, arrests and detentions are now in hiding due to a legitimate fear for their safety.
Members and allies of the LGBQTI+ community have accused the government of tabling the amendment merely to demonstrate the government's liberal credentials to the people of Sri Lanka and the international community and yet many new criminal offences have been introduced in the Penal Code, with stronger search, arrest and detention powers.
The LGBQTI+ members also point out that if the relevant amendments are not implemented immediately, the honesty of the government MP Dolawatte becomes questionable.
Facebook Comments