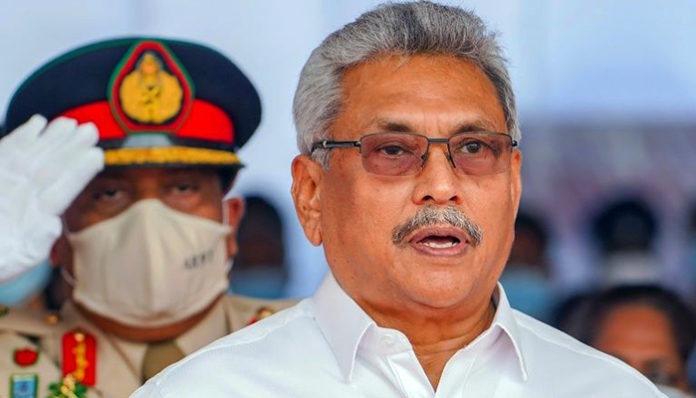 Sri Lanka's president has embarked on a journey towards dictatorship by appointing ex-military brass to top government posts, alleges a veteran leftist.
Leader of the Nava Sama Samaja Party says that some retired military officers are prepared to perform any illegal act to serve a Fascist rule in order to continue in power.
"Therefore, there is a bureaucracy that is ever ready to say yes sir to anything, create laws, adjust laws, shorten laws and chop the law," said Vickramabahu Karunaratne.
Denouncing the appointing of former military commanders to positions of authority by President Gotabaya Rajapaksa, Professor Karunaratne told journalists that the first Rajapaksa rule faced international condemnation for militarization.
His statement comes in the wake of questions raised about the president choosing alleged perpetrators of war crimes and bureaucrats previously accused of corruption to run the country.
President Rajapaksa's inner circle in Sri Lanka's top administration is "an alarming collection of alleged perpetrators of war crimes and bureaucrats" according to the damning report by International Truth and Justice Project (ITJP) led by acclaimed rights lawyer Yasmin Sooka.
Facebook Comments