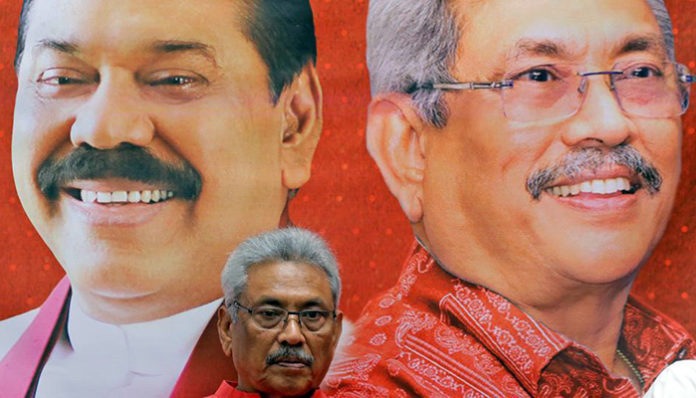 International players including the UN have urged "peaceful transition of power" in Sri Lanka on the eve of new presidential nominations.
Persistent international concerns highlight a growing need for stable governance as well as calls for trial of Gotabaya Rajapaksa, the president was ousted by a 100 day long and continuing mass protest.
Two days before the ex president fled the country the UN was calling for 'a smooth transition of government'.
"The Secretary-General continues to follow developments in Sri Lanka closely", said a statement issued on behalf of UN chief António Guterres, by UN Deputy Spokesperson, Farhan Haq.
"He stands in solidarity with the Sri Lankan people and calls on all stakeholders to engage in dialogue to ensure a smooth transition of government and to find sustainable solutions to the economic crisis."
For the first time in the country's history, members of the parliament will elect a president on 20 July. Prime Minister Ranil Wickremesinghe, Opposition Leader Sajith Premadasa, Media Minister in the Rajapaksa government Dullas Alahapperuma and JVP leader Anura Kumara Dissanayake have expressed their wish to run for the presidency.
UN Resident Coordinator for Sri Lanka Hanaa Singer on the 15th July said that it was "imperative that the transition of power is accompanied by broad and inclusive consultation within and outside Parliament" rather than fail to address the root causes of the country's economic and political crisis which has led to a wave of protests, both national and international, culminating in the successful ousting of the sitting President Gotabaya Rajapaksa on July 14th as he fled eventually to Singapore.
The current climate within the international community suggests that the bid for President Gotabaya's arrest for alleged financial crimes and gross violations of human rights is not over.
In Singapore, muted protests have been taking place due to the Singaporean government restricting any level of active dissent against the decision to have Ex Sri Lankan President stay on a temporary basis: a blockchain businessman Raymond Ng lodged an official police complaint against Rajapaksa for money laundering.
Liberal Democrat leader Sir Ed Davey called for an 'international arrest warrant' stating "Can we start with an economic package…can that be followed with a political package which includes an international arrest warrant for President Rajapaksa and his cronies," said the MP for Kingston and Surbiton in the UK House of Commons.
Rights watchdogs
International Human Rights watchdogs have made it quite clear that there are still intense concerns about human rights abuses during Rajapaksa's tenure as President. In their submission to the UN Universal Periodic Review of Sri Lanka on the 15th of July, though no mention was made of any new governance, minority rights and abusive laws were highlighted.
Amnesty International had urged that armed personnel should not be brought to peaceful protests, a plea which has also been ignored by Acting President Ranil Wickremesinghe as he announced his islandwide state of emergency on Monday, empowering the security forces to take stricter action on protestors.
On the 16th of July, Indian High Commissioner Gopal Baglay had hailed Parliament's role after meeting the Speaker, assuring, and pledging India's assistance for eventual economic recovery. In the weekend, an all-party parliamentary meeting was held regarding the economic crisis in Sri Lanka where leading Tamil Nadu-based parties Dravida Munnetra Kazhagam (DMK) and All India Anna Dravida Munnetra Kazhagam (AIADMK) demanded that India intervene in the crisis plaguing Sri Lanka.
Speaking to the journalists following the meeting, DMK leader T R Baalu and AIADMK leader M Thambidurai reiterated the demand of their respective parties.
Indian media reports that External Affairs Minister Subrahmanyam Jaishankar and Finance Minister Nirmala Sitharaman will brief representatives of all political parties on Tuesday over the situation in Sri Lanka following appeals by the Tamilnadu politicians.
Facebook Comments