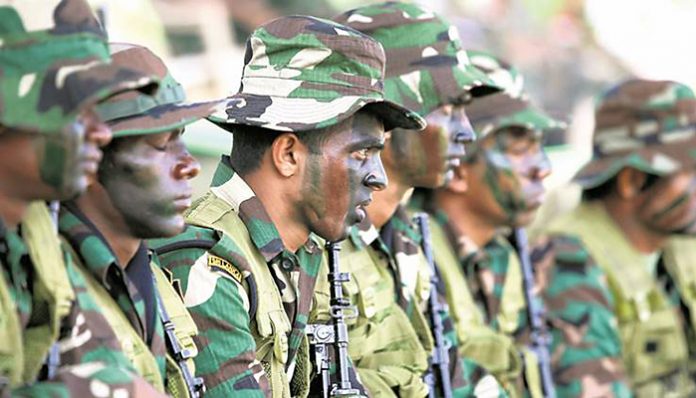 The army has requested TV stations to help its recruitment drive by televising propaganda videos free of charge during prime-time television.
Supplying a video aimed at attracting men and women for its already 250,000 strong force, Sri Lanka Army headquarters says that its recruitment campaign for this year ends on 30 December.
"Therefore, we provide this short video designed for televising to involve more young people by and kindly request to giving it priority by broadcasting it during news, tele dramas and other popular programmes, without charging a fee," says a letter by Colonel V.M.N Hettiarachchi to TV programme directors.
It is not clear how many more the army expects to add to its more than 250,000 strong force, which is being maintained even after the war has ended.
Facebook Comments