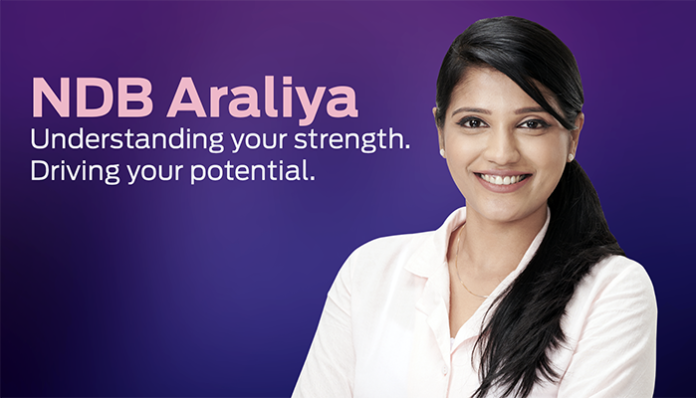 There has been significant growth for women in small and medium sized businesses in Sri Lanka, even amid countless market challenges, as a result of an initiative between the National Development Bank PLC (NDB) and IFC, a member of the World Bank Group.
Initially set up five years ago, the partnership between NDB and IFC has led to the opening of over 49,000 new savings accounts dedicated for women, increasing the value of deposits by 600%. It has also helped grow the value of outstanding women small and medium enterprise (WSME) portfolio from $3.3 million to $12.6 million in just two years.
The program's aim to increase financial inclusion in the country with a special focus on financing for women has proved successful with retail assets growing by 21% amongst the female base.
As part of the Banking on Women initiative – under the IFC-DFAT Women in Work program in Sri Lanka – IFC partnered with NDB to provide a dedicated holistic banking proposition targeting women entrepreneurs in the country. IFC assisted NDB by developing new financial products including SME loans and digital banking by providing consultancy services drawing on its vast experience obtained through similar programs in other geographies.
Over the years, IFC also extended its long-term partnership with NDB to support the Bank's transition and growth goals. IFC has since provided global best practices and knowledge to improve the Bank's operational efficiencies under this partnership, enabling the Bank to expand its reach.
About NDB & IFC
IFC—a member of the World Bank Group—is the largest global development institution focused on the private sector in emerging markets. We work in more than 100 countries, using our capital, expertise, and influence to create markets and opportunities in developing countries. In fiscal year 2021, IFC committed a record $31.5 billion to private companies and financial institutions in developing countries, leveraging the power of the private sector to end extreme poverty and boost shared prosperity as economies grapple with the impacts of the COVID-19 pandemic. For more information, visit www.ifc.org.
NDB Bank was awarded the "Best Bank in Sri Lanka 2022" for the second consecutive year by Global Finance Magazine USA and "Best Digital Bank 2021" at the Asiamoney Best Bank Awards for Sri Lanka in addition to being named the "Most Awarded Corporate 2021" as per LMD ranking. NDB is the 4th largest listed bank in Sri Lanka and the parent company of the NDB Group. The only financial services conglomerate in Sri Lanka, NDB Group is uniquely positioned towards assisting the growth and development of the Sri Lankan financial market to provide its customers seamless access to the product and service offerings of all its group companies.
Facebook Comments