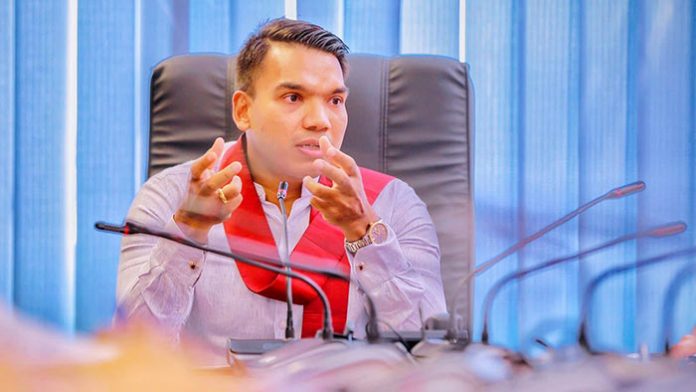 Minister of Sports and Youth Affairs Namal Rajapaksa has said that if anyone engages in illegal activities while citing the Rajapaksa name, a complaint should be lodged with the police without merely making allegations through the media.
During a visit to Batticaloa on September 24, the Minister met with journalists in the area who questioned him about a businessman who was illegally mining sand, claiming to be "a close confidant of the Rajapaksa family."
Janaka Samarasekara, a resident of Hambantota, has been accused of illegal large scale sand mining in the Batticaloa area while portraying himself as a friend of Prime Minister Mahinda Rajapaksa, his family and Environment Minister Mahinda Amaraweera.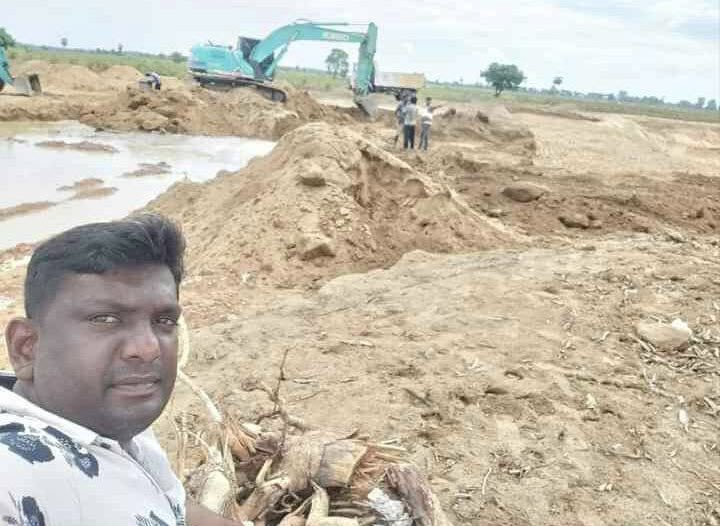 "Everyone is making similar allegations. The Opposition in Parliament is doing the same. The easiest thing to do is to say our name. When the Rajapaksa name is mentioned, the Opposition is of the view that all media outlets should carry it. If there are any such allegations, file a complaint with the Police. I am also prepared to give evidence and see to it that they are punished. Just because you merely shout in Parliament or press conferences doesn't mean a complaint would be filed with the Police," he added.
However, TNA MP Shanakayan Rasamanikkam who represents Batticaloa had stated in Parliament that the police had not taken legal action despite complaints of massive environmental destruction.
The MP had revealed the sand mined in the Eastern Province is sold for construction work in the Maldives.
He also published a letter dated September 13 with the signature of Director General of the Geological Survey and Mines Bureau D. Sajjana de Silva where it states that a small quantity of about eight cubes of refined sand was sold to Sri Lankan companies engaged in construction in the Maldives for Rs. 180,000 per cube.
Janaka Samarasekara is also accused of illegally mining sand 50 feet deep in the Palamaduwa area on the Badulla Road in Batticaloa, causing serious environmental damage to the area, but locals say the area authorities are silent because of his close ties to the Rajapaksa family.
Photographs taken with the Rajapaksa family and government ministers are often shared by this person publicly on social media.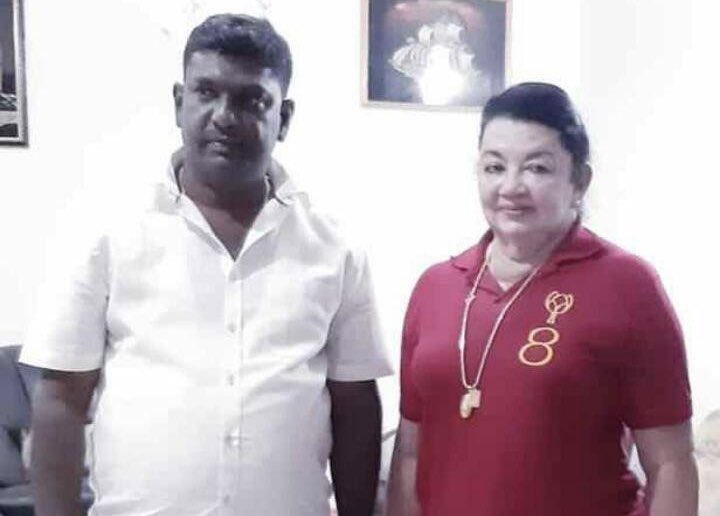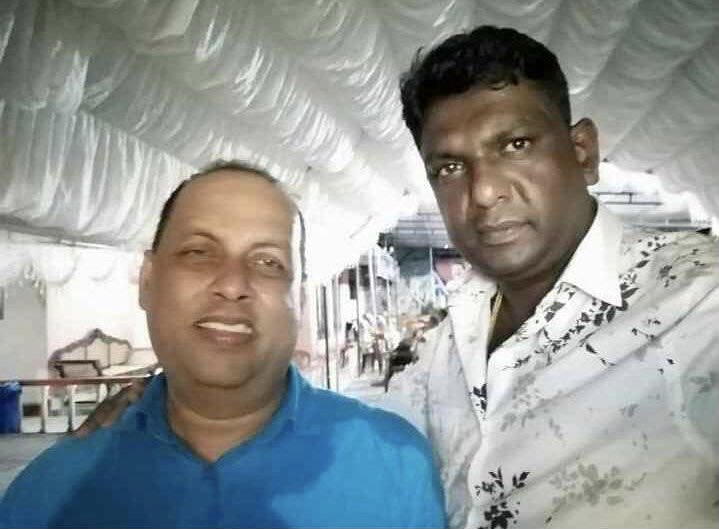 Facebook Comments